PLEASE RSVP HERE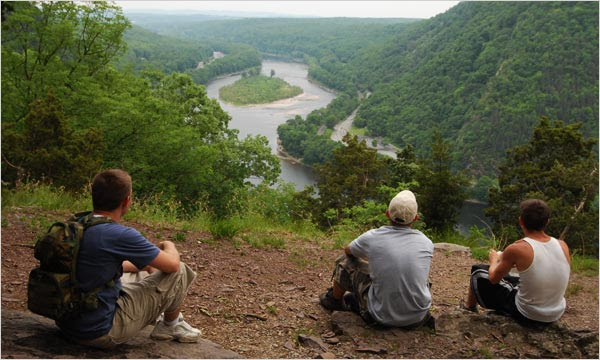 PLEASE RSVP HERE
 by tonight; someone in your crew needs to buy food by tomorrow
Last trip before we go to Colorado and New Mexico!  We'll have fun hiking on the Appalachian Trail in the Delaware Water Gap National Recreation Area.  
Crew Leaders: you are responsible for securing food and gear for your entire crew.  I have permissioned you (and your crew's advisors) for the RSVP form (Google doc).  Please check it often or sign up for auto-notification of changes (when you're logged into the form go to Tools - Notification rules).  I suggest you arrive at St. Johns a few minutes early to grab pots, water jugs, and anything else you might need from the gear shed.  Meals: Saturday B/L/D, Sunday B. We'll stop for a snack on the way home.
Depart from St. John at 5PM on Friday 20 June  (bring something to eat in the car on the way up, but nothing too sloppy - like BBQ ribs)  :-)




Return to St. John at 1PM on Sunday 22 June



PLEASE RSVP HERE
  (even if you sent me an email about whether you were going or not)


 Pokémon question:
According to the Philmont Guidebook, what six items should be readily accessible in your pack?  
Answer completely, regardless of whether or not you plan to take all six of these.
Bonus question: Besides these six items, what one item do you feel should also be readily accessible? Judge's discretion on the best answers, which we'll discuss on this weekend's trip.

Pokémon standings:
P
O
K
E
M
O
N

Walter
Ma
1
1
Derrick
Ku
3
1
Christian
Lu
3
2
Adam
Za
3
2
​